Tax Law Software
As a tax lawyer, you might be busy with clearing tax disputes, filing motions, advising and counseling clients, and dealing with mergers and acquisitions. CaseFox law practice management software helps you in providing automated solutions to deal with all tax-related issues hassle-free.
No credit card required! Our free plan is free forever.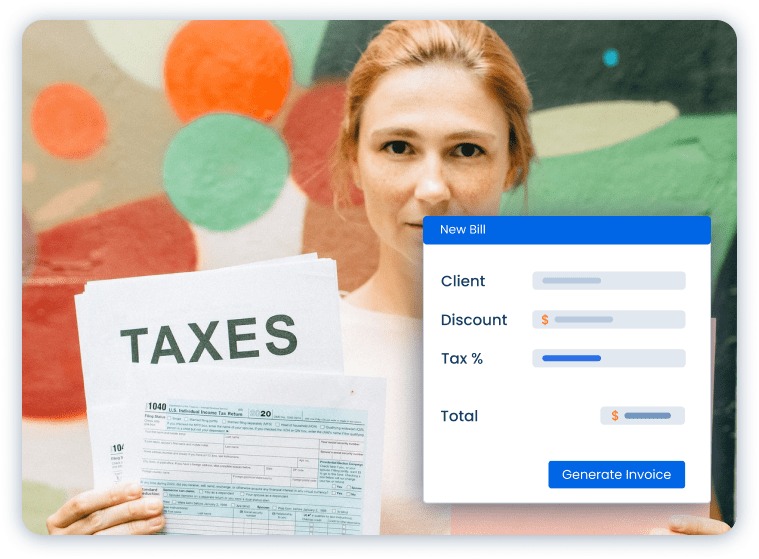 Expand your intakes, and onboard new clients hassle-free
Let there be a trouble-free process to onboard new tax law clients, allowing clients to fill intake forms from anywhere anytime.
Onboard from anywhere
Allow tax law clients to easily access the intake forms flexibly from anywhere. Boosts your intakes by providing online intake forms to tax law clients. 
Customized intake forms
Different tax law firms require different intake. Allow clients to feasibly fill their intake form and increase intake in a single go. 
Manage your time well, stay on top of what's important
New let any deadlines get missed, manage everything from scratch till the end painlessly with CaseFox law practice management software.
Track all activities
Whether it be a legal proceeding to be presented or a tax-related dispute to be resolved, manage everything by scheduling the day and time for every task to be executed.
Set personalized reminders
Never let any tax meeting get delayed. Set personal reminders for every task and run through all client meetings on time. Receive automated notifications for deadlines beforehand. 
Centrally manage cases and their documents
Keep all confidential and client tax-related information safely in a single place. Store any number of documents hassle-free with CaseFox tax law software.
Seamlessly store everything
Whether it be tax information or a client's background data, store everything painlessly with a single click. Manage all tax-related documents securely at a centralized place. 
Access any information anytime
Never let location hinder your client case, manage and access any information from anywhere in just a click
Track tax law details flexibly
Keep a full record of all tax cases on a single screen. Keep it updated and edit what's completed and what's pending in the list hassle-free. 
Customized case categories
There are many cases to be worked on by the tax law attorney like estates, gifts, joint ventures, compensation, etc. Manage all types of tax cases in a single place by categorizing them into different categories effortlessly. 
Frequently Asked Questions
Q1. What is tax law software?
Tax law software helps the tax attorney in managing disputes, merges, audits, and other legal matters related to taxes. It provides the tax law attorneys to access necessary tools and running the tax law firm seamlessly.
Q2. Is CaseFox law software built specifically for my practice area?
If you are a tax law attorney looking for technological software that helps you in managing all your tax-related information securely in a single place and yes CaseFox tax law practice management software is the perfect choice for you. 
Q3. What does tax law software do?
Tax law software provides the tax law lawyers with all the power tools like document management, client intake, conflict check, security, etc. It helps in boosting productivity by saving a lot of your time in managing day-to-day tasks and activities.
Sign up for a free account today!
You'll love the CaseFox experience.
No credit card required! Our free plan is free forever.