Elder Law Software
As an elder law attorney, you must help your clients in various matters like retirement, guardianship, health care, medicare, and various other crucial matters. CaseFox boosts your communication with clients, enables instant fee collection, provides access to exceptional calendaring features, enables professional legal billing, and keeps everything organized at a centralized place for your elder law firm. 
No credit card required! Our free plan is free forever.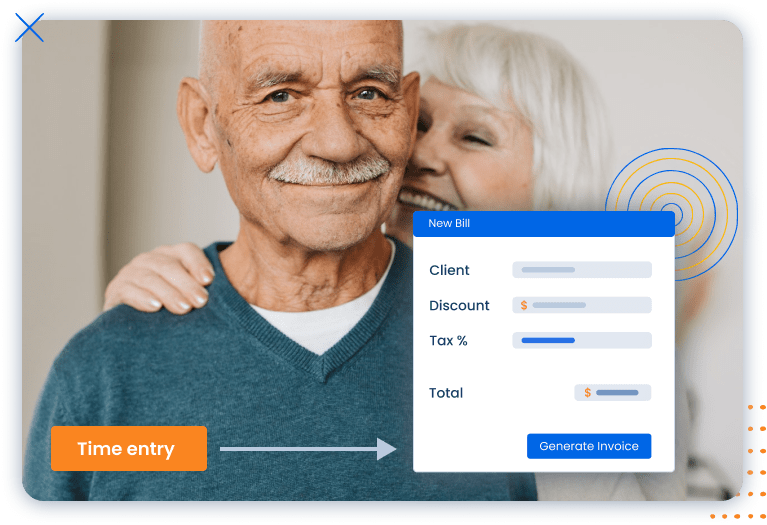 Hassle-free manage online payment in a single click
Get quick payments and offer what everyone wants. Let your client pay through credit cards smoothly.
Instant Credit Card Payment
Eliminate the extra time spent preparing invoices and receiving payment from customers. Send an invoice via email and let your client get notified about the same hassle-free. Boosts cash flow by allowing clients to pay through credit cards. 
Track Payment
Be updated about all your client's payments, and notify the clients timely about their payment status. Receive instant payments and confirmation once the payment is completed. 
Seamlessly manage client's funds
CaseFox manages all clients' funds and lets no client's funds get mixed up with the firm's operating funds.
Generate Effective Reports
Get a proper client ledger report and financial report in a single go. Analyze and take effective decisions for your firm instantly. Get a whole accounting report in a single click and deliver instant outputs. 
Deliver Quick Invoices
Save a lot of time while preparing invoices, automate invoice building and focus more on your core administrative work. Get errorless invoices and remove the chances of duplication in the same. 
Store and access documents painlessly
Avail unlimited document storage feature, access any documents from anywhere with no extra effort.
Search In Seconds
Save time by searching for any necessary documents with keywords related to the content or its file name. Easily filter documents by different customized categories. 
Access any information anytime
Get all documents from both mobile and laptop, remove the chances of duplication and access everything in a single click. Be paperless and work efficiently with automated document management. 
Store Unlimited Documents
Get rid of paper logs and save time preparing handwritten notes. Whether it be a pile of documents or creating personal notes, with CaseFox, all is available on a single roof. 
Be Updated
Avail a centralized place to store, edit, delete, access any documents anytime. Clearly understand what all documents are stored and what documents have to be accessed before the case trail meeting with the help of legal calendaring. 
Frequently Asked Questions
What is elder law software?
The elder software is a centralized place for elder law lawyers to run their law practice hassle-free. Most of the repetitive administrative work gets easily managed with the help of CaseFox elder law software.
What does elder law software do?
Elder law software helps elder law attorneys in smoothly managing clients' data, case information, conflict checks, client relationship management, case management, smooth communication, security to the data, and many more. 
As an elder law lawyer, it will assist your clients in their most emotional time while executing elder law cases. With this solution everything gets managed virtually.
Is CaseFox law software built specifically for my practice area?
Being an elder law lawyer comes with many responsibilities. If you are looking forward to managing what's core, then automating other small but important tasks like document management, case management, etc to the software can be a great option for you to opt for.
Sign up for a free account today!
You'll love the CaseFox experience.
No credit card required! Our free plan is free forever.