Real Estate Law Software
As a real estate lawyer, you might be engaged in working with matters like disputes, lease issues, commercial disputes, real estate agents, and many more. With CaseFox real estate case management software, manage all types of real estate cases in a click without much trouble and cost.
No credit card required! Our free plan is free forever.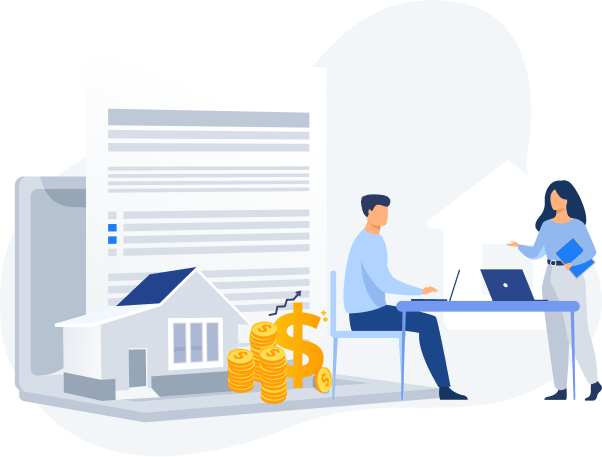 Boost your law firm's growth
Simplify the intake process and onboard as many clients as possible without any additional cost.
Accelerate online intakes
Create customizable real estate client intake forms and allow clients to fill them out online, wherever they are. Keep a proper schedule for every appointment and never miss a single client from your hand. 
Be updated with every new client
Access their information in one click without any further hassle by being clear with who the client is. Note down who provides you with referrals and keep a check on your well-wishers. 
Seamlessly avail instant payments
Increase your payment process and allow clients to pay from anywhere. Get instant notification regarding payments due and made.
Quick payment mechanism
Make your payment process more seamless by allowing clients to pay with credit cards.  Allow instant payment and track every single transaction hassle-free.
Bill flexibly from anywhere
It is easy to create bills and you can bill the way you want based on the services you are providing. Generate real estate bills professionally anytime.
Keep a track of real estate data and organize them hassle-free
The real estate documents can be stored in a single location and accessed whenever and wherever they are needed without consuming any time. 
Organize information in a single place
Manage all your real estate documentation in a centralized place. Say no to paperwork and manage everything on the cloud with CaseFox's document management software.
Access any data smoothly
Access and update any data you want, while ensuring that you are meeting all of your client's requirements on time during the documentation process with document automation. 
Store any amount of data
Whether it be a single file or a bunch of data to be stored, painlessly manage all the real estate matters with CaseFox real estate law software. 
Set reminders for tasks
Present everything on time and make clients feel satisfied with your work with legal calendaring software. Assign individual tasks and set reminders so that no activity gets missed out of hand. 
Frequently Asked Questions
Q1. What is the real estate planning law software?
Real estate planning law software is a one-in-hand solution for real estate lawyers to hassle-free manages all types of real estate cases in a single go. With CaseFox real estate law software attorneys can easily manage and execute tasks from any time flexibly and can manage their real estate law firm smoothly. 
Q2. What does real estate law software do?
Real estate law case management software assists real estate attorneys in keeping a full update on all documents, cases, information, trust accounting, conflict checks, payment process, and many more on a single screen. It presents features like legal time tracking, legal calendaring, legal billing, legal trust accounting, and so on to streamline all type of real estate cases.
Q3. Is CaseFox law software built specifically for my practice area?
If you are a real estate lawyer who is looking for a flexible tech real estate software for lawyers to help you with all your real estate cases day-to-day tasks and activities, then yes CaseFox legal software for real estate law firms can be your best choice to go for.
Sign up for a free account today!
You'll love the CaseFox experience.
No credit card required! Our free plan is free forever.