Legal Billing Software For Privacy and Cybersecurity Lawyers
CaseFox keeps your data secure and helps with managing your clients' bills, communication, matters, calendars, appointments, and more.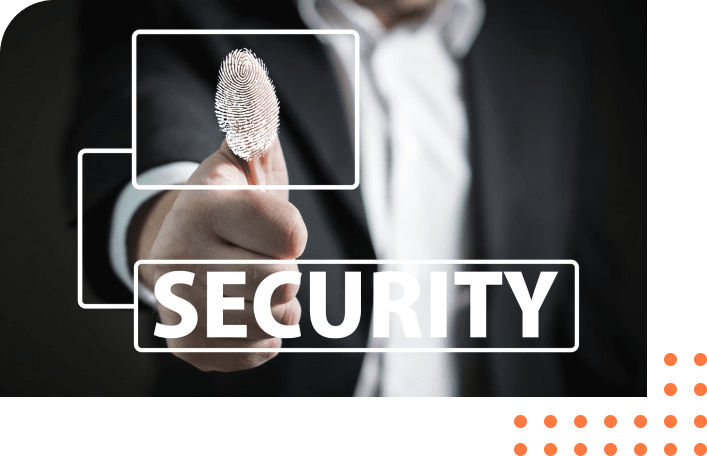 Ensure your customers' data security while we ensure yours.
The rapid growth in technology has made the legal industry more efficient. However, parallel to this growth is the growth of security breaches and privacy violations. Privacy and Cybersecurity lawyers are the need of the time but they too need help to keep their defenses strong and administrative work efficiently managed to focus on the legal aspect of their work.
Transparent Privacy Policy
Privacy is the need of the hour. As privacy breaches and data theft have been an issue for the local public, they hold the same importance for attorneys and firms. The tools and practices attorneys depend on to protect and safeguard information often affect their business and make it difficult to implement and use these tools. We at CaseFox try to exclude this issue from our Privacy and Cybersecurity lawyers and their firm's business.
Document Management Solutions for Cybersecurity lawyers
As Privacy law attorneys, you spend a lot of your time drafting legal documents and managing piles of paperwork. CaseFox offers hassle-free document management for your law firm to save you hours of your billable time and make document management easy for you. Go paperless, organize your documents, and practice cybersecurity law effortlessly.
Cloud-Based Storage and Time Keeping
With CaseFox you don't have to carry your paperwork everywhere. CaseFox is a cloud-based software and can be accessed from anywhere anytime. You can easily operate your law firm using CaseFox, whether you are at work, at the tribunal, or anywhere else.CaseFox offers a simple docketing module to help you with keeping track of tasks and upcoming events. Tasks and events are also copied to your Google account. Setting Up Rules-Based Calendaring is also available.
Confidentiality
As practicing Cybersecurity data privacy attorneys, confidentiality is a prerequisite. Sensitive information needs to be handled sensitively. At CaseFox with the Role-Based User Access To Data feature, timekeepers in the firm will access CaseFox using their own username and password. Cybersecurity attorneys can also create separate logins for your cybersecurity law contract attorneys. Admin role provides full access and can limit it as well. All these features make invoicing and client/case information safe and secure.
Frequently Asked Questions
What is cyber security software?
A cyber security software allows legal lawyers and attorneys in managing all cases without any misuse of information. It helps in providing a cloud-based platform to cyber security law firms to store, edit, save, delete any number of documents and provides end-to-end solutions for your law firm.
Is CaseFox's law software built specifically for my practice area?
If you are looking for a tool that helps you manage your cybersecurity law firm effectively then yes CaseFox is the perfect tool for you. From providing case management features to enabling confidentiality, data privacy attorneys get everything under CaseFox cybersecurity software.
10,000+ customers trust CaseFox
"Amazing, cost-effective case management and billing software"
We have tried out literally 4-5 different practice management software solutions over the years, and we have finally found one that is simple, straightforward, and cost-effective. We love it.
User-friendly, intuitive, easy to fix mistakes...and, of course, the price.
Top client services for the best client experience
With the premium features in all the plans offering top notch client services when it comes to data migration and security,CaseFox makes your everyday practice easy.
Easy-to-use
The Legal billing solution is very user friendly as it requires the least of inputs.
Best support
Get help from our exceptional customer support team via email or phone. We are here for you.
Data security
Protect your client's information and firm's data with industry-leading security methods and protocols.
Free Data Migration
Easily transfer all your data from your existing software to CaseFox.
Sign up for a free account today!
You'll love the CaseFox experience.