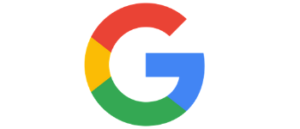 Get Gmail, Docs, Drive, and Calendar for business with G-Suite Integration in CaseFox
All you need to do your best work, together in one package that works seamlessly from your computer, phone or tablet.
You can now work faster and smarter by collaborating on files in real-time, quickly find space on everybody's calendar, and take meetings from anywhere.With G Suite Integration you have the tools to boost your productivity.
You can take advantage of the same secure infrastructure Google uses. Your data, devices, and users are protected and all your files are automatically backed up in the cloud. With G Suite Integration, you're in control. You can make decisions faster, face to face by using shared calendars to see when others are available and schedule meetings with automatic email invites. You can share your screen to review your work as a team and make decisions on the spot. You can easily work on documents, spreadsheets, and slides across your devices, with or without the internet.
File updates are automatically saved and stored in Drive, so everyone can always have access to the latest version.
Protect your company's data with security options like 2-step verification and single-sign-on, and use mobile management to keep your data safe in the case of a lost device or employee turnover.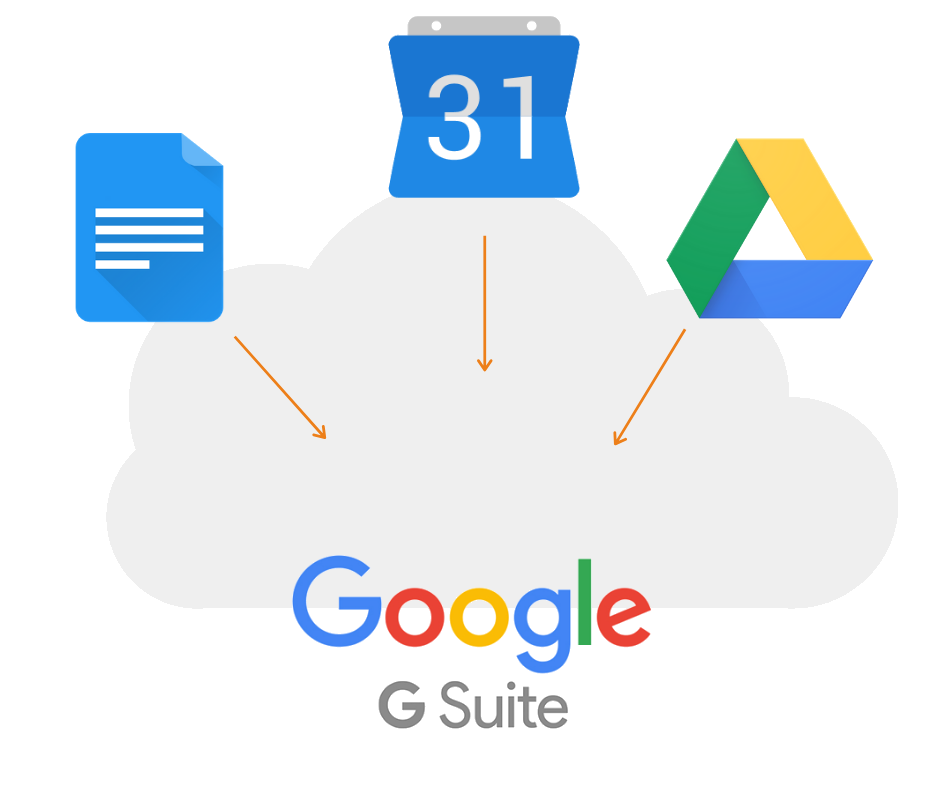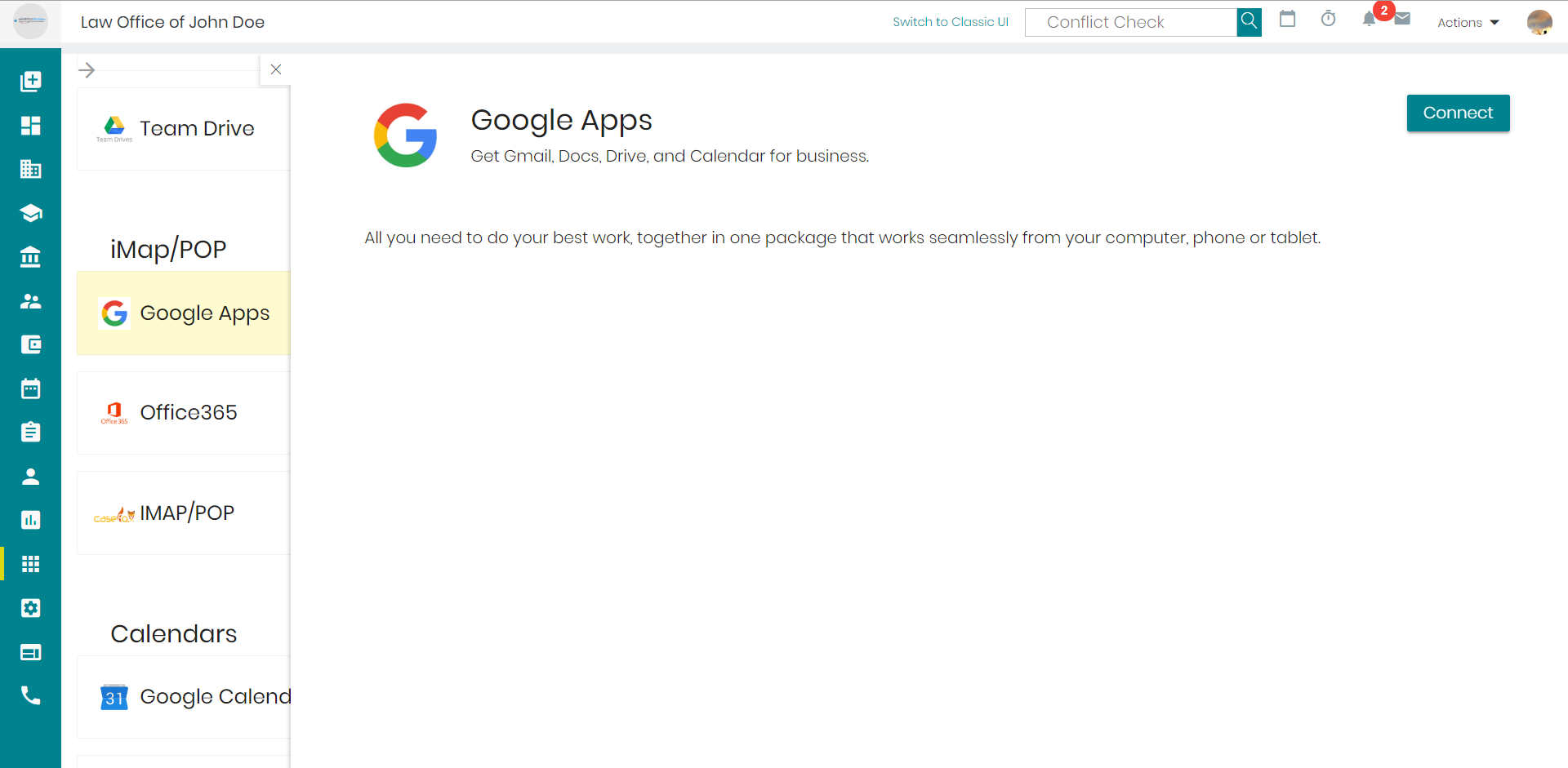 G- Suite integrations with CaseFox to provide you with the best services, all in one place.
CaseFox uses Google Calendar, Docs, Drive, Tasks, Mail and Contacts API. The tasks you create in CaseFox's legal practice management software will automatically be added to your Google Tasks. Similarly, calendar entries or events created on our legal practice management software are also synced to your Google Calendar automatically. Staff members of your law firm may connect their own Google accounts too. When a task or an event is created in CaseFox's legal practice management software, the event or task is automatically created in primary Google account as well as Google accounts of staff members to whom the task or event is assigned. Your communication with your clients and staff (such as sending invoices directly from CaseFox) is effectuated via your own Gmail account. Also with G- Suite Integration, you can import your contacts from Google and convert them into CaseFox clients. You may also send client contact information from CaseFox to Google Contacts. Case documents may also be uploaded to Google Drive and viewed in your case panels in CaseFox by having G- Suite Integration installed.
Top client services for the best client experience
With the premium features in all the plans offering top-notch client services when it comes to data migration and security, CaseFox makes your everyday practice easy.
Easy-to-use
The Legal billing solution is very user-friendly as it requires the least of inputs.
Best support
Get help from our exceptional customer support team via email or phone. We are here for you.
Data security
Protect your client's information and firm's data with industry-leading security methods and protocols.
Free Data Migration
Easily transfer all your data from your existing software to CaseFox.
Sign up for a free account today!
Get set go with everything you need with G- Suite Integration