Family Law Software
As a family lawyer managing different issues like child custody cases, divorce cases, child support issues and guardianships, involves complexities. With CaseFox family legal practice management software, access all useful tools such as automated documents, case management, and security, from a one-in-hand solution for your family law. 
No credit card required! Our free plan is free forever.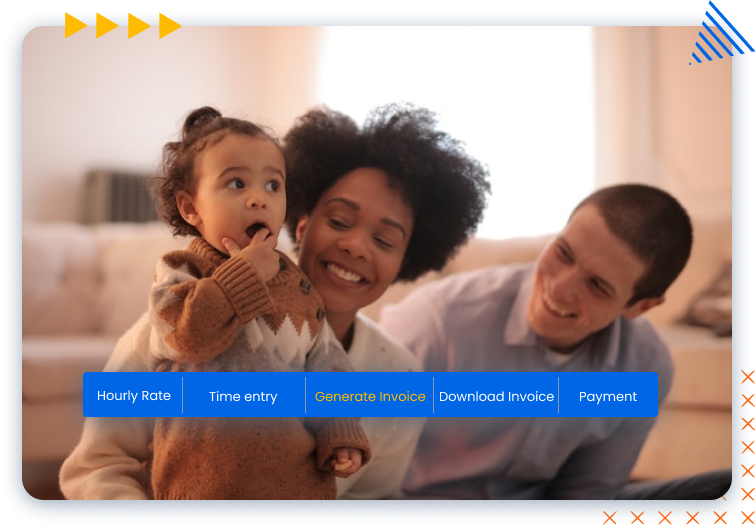 Share and access any family law documents hassle-free
Get all information in a single click from anywhere, access case data, and let clients know
about the case status.
Access Any Case File Anytime
Study each case thoroughly in a single go. Securely access any family case-related information like family data, client conversations, client background, and many more seamlessly. 
Stay in Touch With your Clients
Let your client know how far the case has reached. With CaseFox client online portal, enable your client to securely watch case progress and gain utmost satisfaction. 
Systematically onboard clients painlessly
Onboard the best clients for your law firm, offer your client a sense of relief with CaseFox by
Stay Up-To-Date About New Clients
Deeply know your clients and connect with them timely with no delay. Get an instant report regarding who is referring to you for a specific client. Keep a record of who is serving as a good source for your law firm. 
Customize Client Intake Forms
Develop different forms for your clients, according to different case domains. Generate forms in a way that helps you gain the information you are looking for. 
Organize family law cases in a more professional way
Stay on top of all tasks and events, know your deadline beforehand, set reminders for
individual tasks and never miss a single court hearing.
Resolve Case Queries From Anywhere
Never let location affect you. Continue your case investigation from anywhere flexibly. Access family case documents and resolve all doubts of your clients at that point in time and make your casework effortless. 
Be Updated With All Deadlines And Tasks
Never miss any deadline for your task. Keep proper management of schedule and let your staff know when to do what. Set parameters and process your family law cases smoothly. 
Search Any Case Flexibly
Don't hustle between many documents. Search for what you need with a single click. Easily search any case file with its name or keyword associated. 
Customize Tasks List
Create different lists for tasks like adoption, divorce, property, custody, and many more in a single software. Access and edit any document when needed hassle-free. 
Frequently Asked Questions
What is family law software?
Family law software is designed to help family law attorneys in managing all their day-to-day activities in a single set of software. From managing family matter documents to providing exceptional client intakes, they achieved everything with CaseFox family law software. 
Is CaseFox law software built specifically for my practice area?
If you are a family lawyer looking for an end-to-end family law practice solution to process your legal practice smoothly. It helps in keeping all your family law matters organized in a centralized place. Not just will you be able to manage all documents smoothly but also you will be able to communicate with your clients securely. 
What does family law software do?
Family legal practice management software helps you in providing a standard platform to collect all necessary family law matter relayed information from the family law clients hassle-free. It keeps all your documents organized and updated automatically. It sets personalized reminders for your staff so that nothing gets delayed from time. 
It helps family lawyers in creating a personal space of conversation with their clients by offering an online client portal.
Can I use family law software on a Mac?
Yes, CaseFox can be used on any device with a good internet connection. Let no case slip out of your hand. With CaseFox family law practice management software, you can access any case file from anywhere and from any device and manage your family law clients hassle-free for your family law firm. 
Can I connect CaseFox to my email?
Yes, as a family lawyer, you can seamlessly run all family law matters and connect with your clients and further keep all your information in one place with CaseFox legal software.
Sign up for a free account today!
You'll love the CaseFox experience.
No credit card required! Our free plan is free forever.