Xero
CaseFox provides best-in-the-class time tracking features and Xero is leading in online accounting software for your small business. Now track your time using CaseFox and generate invoices for all clients in just a click. Then transparently copy the invoices to your Xero account with ease without wasting time in repetitive data entry. From reclaiming your time to reconciling in a moment, Xero is online accounting software that puts the spark back in your day.
QuickBooks
CaseFox provides both online and offline integration with Quickbooks. Using this, you can export invoices in IIF (Intuit Interchange Format) files from CaseFox and import these IIF files into your Quickbooks desktop. For Quickbooks Online version, CaseFox offers seamless integration to copy customers and invoices into your Quickbooks Online account with just a click. Bill more of your time instead of wasting it on repetitive data entry using CaseFox and Quickbooks together.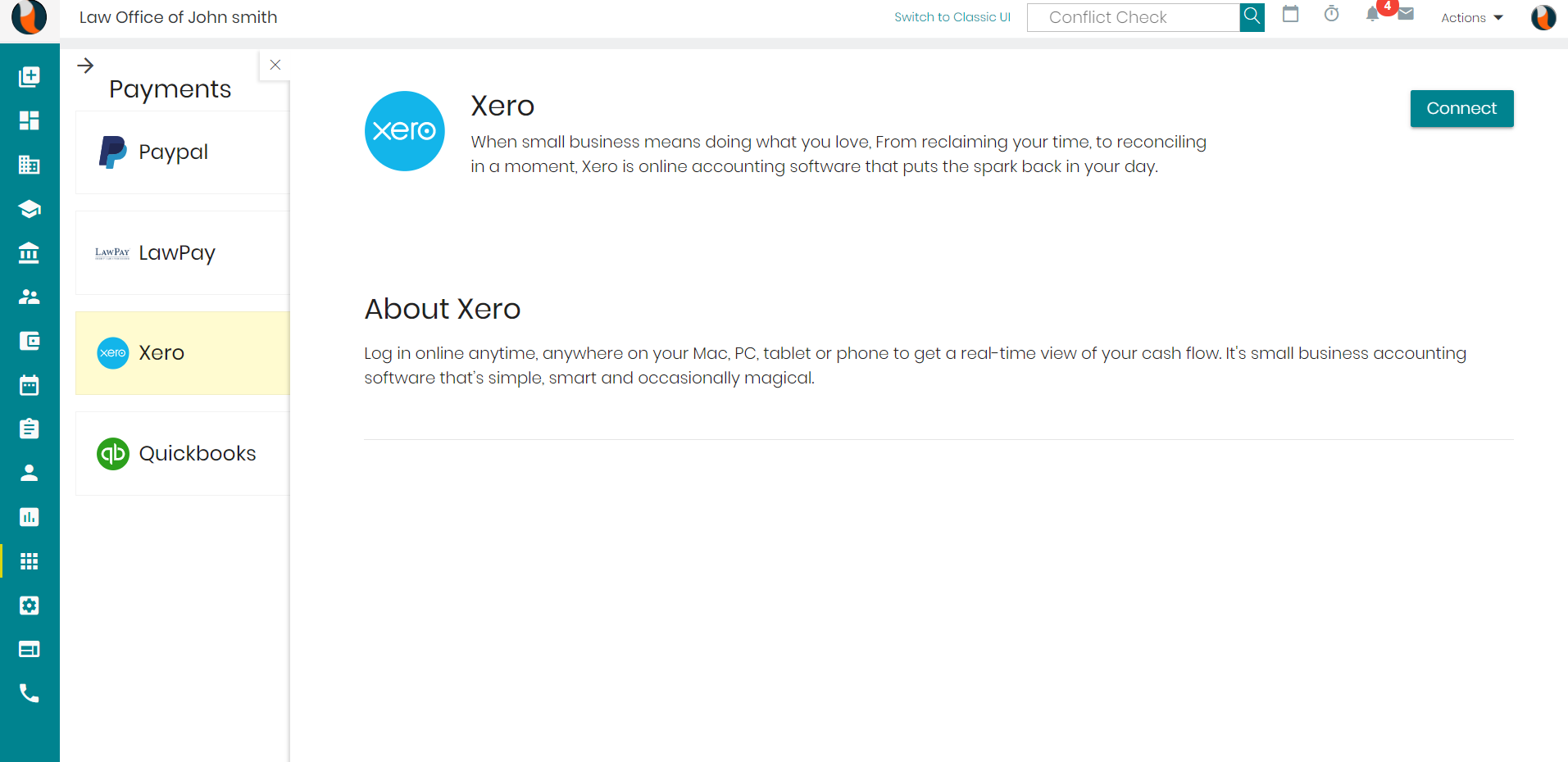 Top client services for the best client experience
With the premium features in all the plans offering top-notch client services when it comes to data migration and security, CaseFox makes your everyday practice easy.
Easy-to-use
The Legal billing solution is very user-friendly as it requires the least of inputs.
Best support
Get help from our exceptional customer support team via email or phone. We are here for you.
Data security
Protect your client's information and firm's data with industry-leading security methods and protocols.
Free Data Migration
Easily transfer all your data from your existing software to CaseFox.
Sign up for a free account today!
Our Free plan is free forever with all features. No Credit Card required