Celebrate Cyber Monday & Black Friday with CaseFox
Flat 50% off for the first one year
Automates case management, time & expense tracking, invoicing, and document management, and a lot more for attorneys, accountants, consultants, and investigators
How to claim your 50% off?
Register at CaseFox or login until

2nd December

Upon signing up, go to "Settings/Tools/Reports". Click the "Payment Options" link on the left.

On the right side, please save your card.
Select your subscription plan and apply coupon code CYBER50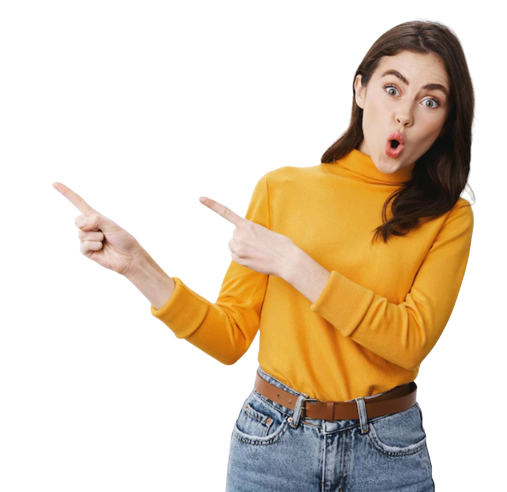 Get the cyber deal on CaseFox before it expires!
Subscribe now and get a flat 50% off with the coupon code CYBER50 on any of the subscription plans.
Prices Slashed to Make Your Law Practice Better with CaseFox
Start your legal practice effectively with CaseFox's cyber week offer
Please sign up for a free plan if you haven't already.
After signing up go to 'Settings/Tools/Reports". Then on the left side please click on the "Payment Options" link.
On the right side, please save your card. After saving the card, the screen will show different plans to subscribe to, and also there is a box to enter coupon codes if you have any. And you are done!
Widest range of Case Management & Billing Features this Cyber November
Case
Management
Access client & case dashboard, total billable time and amount, documents, etc., all in one place. Stay organized and manage your cases from anywhere with the CaseFox case management solution.
Client
Management
Gain valuable insights for better client relationships. Get reflected with client information, files, contacts, and notes. Set your goals and optimize your client's budget.
Document
Management
Manage documents easily using CaseFox's integration with Dropbox, Box, and Google Drive accounts. You can also use CaseFox File Storage for the storage of documents.
Legal
Billing
Set hourly or flat fee rates and work efficiently with one-click invoicing. Save time using automated billing, bulk invoice generator, and get paid faster.
Customizable
Invoices
Effortlessly customize your invoices in different formats, like LEDES, PDF, and ESIS. Download your invoice whenever needed easily for both client and staff.
Timekeeping &
Expense Tracking
Simplified legal time & expense tracking for both billable and non-billable hours. Automated legal billing using time entry records.
Online
Payments
Get access to top integrations like LawPay and PayPal and let your client pay securely from anywhere, anytime. Improve the online payment flow and get paid faster.
Trust
Accounting
Manage multiple trusts and operating accounts easily. Bulk pay invoices from Trust funds. Easy integration with legal software like Quickbooks and Xero Accounting.
Staff & Role Management
Timekeepers of the firm will access CaseFox according to their given roles. Assign them cases and track their performances by accessing roles and rights.
Data
Security
Run your legal practice smoothly without stressing about your data. With CaseFox, store any amount of data securely. Create instant backups for all your lost data. 
Conflict
Check
Check everything before investing in a case. Research about all the details and eliminate the chances of manipulation without conflict check software. 
Bulk Invoice Generator
Save your time and effort in developing invoice templates. Generate bulk invoices in a single click and bill time ‌with no additional effort. 
Client
Portal
Communicate and share documents with your legal clients by assigning them a link to view their unpaid and paid invoices and also to make secured payments through the client portal.
Custom
Fields
Add new custom fields to store new data fields for your cases and clients. To add more than one custom field, you can instantly create a separate custom group for the same. 
Workflow Management
Timely update your tasks and events and further assign them to different cases and clients. Link your clients to tasks and let them feel updated and connected throughout the case.
LEDES
Invoicing
Avail a wide range of codes and generate invoices with a click. Generate an informative report for all your invoices with LEDES invoicing. 
UTBMS
Codes
Analyze and track different legal work and spending smoothly. Have clear decision-making by incurring correct reports and data from the UTBMS codes.
Vendor
Management
Easily automate payments made to vendors. Manage your vendor data, invoices, payments and keep track of your account payable and receivable.
Frequently Asked Questions
What is CaseFox offering this Black Friday & Cyber Monday?
CaseFox is here to provide all new users and current basic plan users a FLAT 50% OFF on the entire software by offering all of its features for half price for a full year. The deal is available for 10 days, from November 20 to December 2, 2022.
How to avail the Cyber Monday & Black Friday offer on CaseFox?
To receive a year's worth of CaseFox subscriptions at a flat 50% discount, first create an account with CaseFox. Then, under billing & subscription, enter the promotional code CYBER50.
Q3. What's the biggest advantage of Black Friday and Cyber Monday?
Everybody wants to take advantage of the important deals offered on Black Friday and Cyber Monday 2022. In addition to SaaS, it also includes physical deals for lawyers. As a result, you are able to get amazing deals in a faster and more convenient manner.