It's October, which means it's time to prepare yourself for the bleak breeze, mouth-watering candies, scary haunted decorations, and magnificent lanterns.
But are you still wondering why the Halloween discussion is? Due to the fact that it is one of the most well-known and lucrative holidays, huge corporations, as well as stores, make the most out of it.
Would you care to venture an educated guess as to the possible revenue from candy? In the US, the total cost of Halloween sweets is close to $3.1 billion. Why not make it profitable for your legal business when there is such a big market and people are willing to spend money and invest in things they like when there are millions moving through the economy?
Possibly considering where to begin?
With the use of some top-notch strategies to generate revenue and connect with clients this holiday season, this blog will assist your legal practice in outshining Halloween.
Spooky marketing ideas to blow your mind for Halloween 2022
1. Throw a Theme-based Party
Halloween is all about donning spooky attire. Encourage your employees to come to work dressed up to experience the true spirit of the holiday season and further make it more real by decorating the office with pumpkins and sparkling lights.
Make memories and take photos. Let the world know about your workplace culture and the joyful expressions that all of your employees wore throughout the celebration.
2. Spare Some Time to Spread Happiness
For kids, Halloween is the ideal holiday. One of the most cherished holidays for young children is the concept of making it both frightening and humorous. However, not all kids get to enjoy it as other children do.
Candy distribution, gift-giving, and game-playing in different NGOs are all wonderful ways to give back to your community. Share your experience with others and use this method to increase client satisfaction.
3. Collaborate with your Client
Run a social media contest and ask your customers to post their holiday videos with your firm's logo on them. Additionally, give Halloween discount on the legal help service to anyone posting with your firm's name.
Gain the confidence of other consumers and engage thousands, not just hundreds, of target consumers this holiday season by having a streamlined social media for lawyers approach.
4. Create a Haunted House Website
Don't be late, be ready weeks in advance, and fit the Halloween motif of your company. This Halloween, create blogs, add social media postings, create banners, and create a cohesive atmosphere.
Make the holiday season this year welcoming for your clients by letting them know you're participating. Your target consumer visits on your website, make it feel like a real Halloween and add creative ideas to develop a scary website.
5. Record it, and Make it Memorable
To propagate your work culture and methods, what you do in front of the camera and occasionally while it's rolling needs to be communicated. Some customers are drawn to you because of how you offer, present, and share certain holidays and festivals with them rather than because they are looking for high-quality service.
Why not just share what you do? One pop-up mail can make your customer happy. Create a video showcasing your office's decor or a party with a theme, then post it to your social media profiles.
6. Create a Halloween Themed Newsletter
Your subscribers are too important to lose. LinkedIn for lawyers is among the most interesting sources. Even during the holidays, lawyers' email marketing makes your client feel connected can be accomplished by creating a template and composing a newsletter with a certain subject.
Don't make email marketing for lawyers appear typical. Allow it to take on the spirit of the occasion and relate the subject to Halloween to increase subscribers, client views, and interaction all at once.
7. Talk About your Practice
Inform the audience about your journey, accomplishments, and honors. People who are related to you and your clientele are curious about you. If you practice personal injury, criminal law, employment law, or any other area, describe it.
If you want to share your adventure with others, write a blog, upload some videos, or hold a seminar. Increase your legal firm's client intake and mass involvement.
8. Sacre Audience with your Participation
The holiday season is marked by several festivities hosted by bar associations. Dress appropriately and take part in the event. Prepare yourself to participate in the legal community, share it with others, and increase trust naturally.
Make this Halloween a memorable and active one by learning, growing, and having fun at the same time.
9. Sleek Brand Building
Well, a good place to start is in your area. Prepare your workplace for Halloween by inviting kids from other neighborhoods and setting up competitions for them. This is a fantastic technique to increase awareness of your company in the community where you reside and in the market.
Increase the visibility of your workplace, hand out candy to your local residents to introduce yourself, and cultivate a great reputation in a more casual setting.
10. Thank your Client & Staff
You often end up stressing about the ways in which you can thank your clients for believing in your service and investing their time and money in you. Write emails and add some offers or discounts as a gift to them. Make them feel special by giving them gift cards, Halloween coupons, and a lot more.
Even though word-of-mouth advertising is effective, retaining current customers comes before attracting new ones.
11. Run Email Marketing Campaigns with Spooky Themes
If you want more leads, this Halloween season, make sure to run an email marketing campaign with spooky themes. With this, you will never run out of leads or sales. Emailing clients with sponsored content can be an effective approach for growing the client base.
Try an email template with a theme to make it more interesting for customers. Don't forget to add a discount code in your email.
12. Post a Spooky Marketing Video
You can still celebrate Halloween and offer something seasonal to your customers if you don't sell coffee or cakes with pumpkin spice flavor.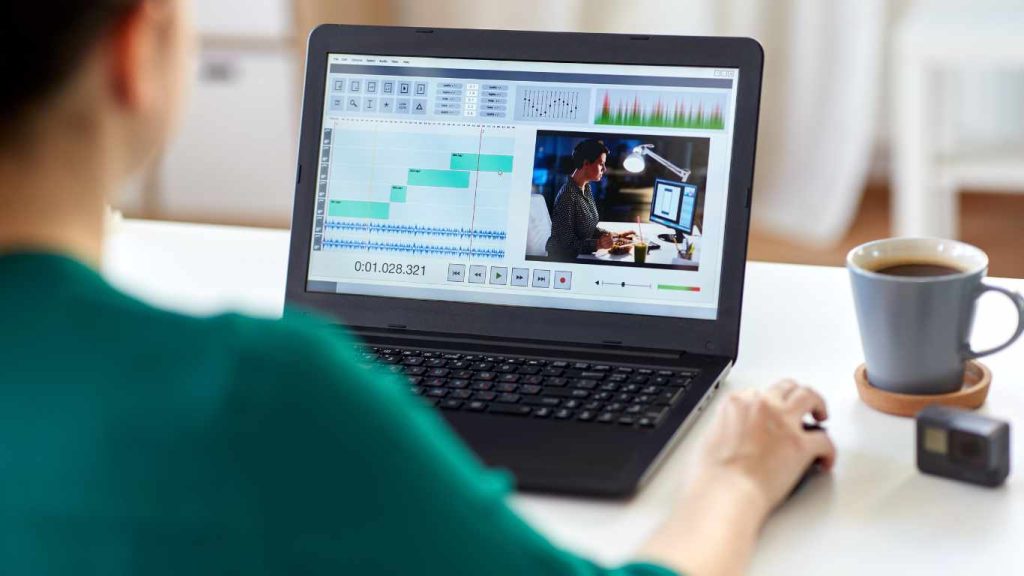 You can create a fun and engaging marketing video for your brand. It is an effective way of attracting customers for your brand. A marketing video can be the best way to connect with your audience. Believe it or not, your marketing video can be the perfect way to create hype among your audience. It will build interest among your audience.
Conclusion

There are countless ideas, but the best ones always stand out. Make this Halloween a profitable holiday season for your company, not just a spooky one. Make connections with a lot of potential customers to gain one of the top markets for your law business. You may make the most of the law firm marketing this holiday season by using the aforementioned tactics. Now is the moment to set your law firm apart from the competition and make this Halloween the finest one yet for you and your loved ones by offering the best Halloween deals.
Get ready for a spooktacular deal this Halloween season! Receive a FLAT 25% discount on your monthly or yearly paid plan. This offer is only valid for new users. Don't let this treat slip through your fingers. Grab it with coupon code TREAT25. Act quickly! The offer starts from 16th October and expires on 31st October 2023.