Believe it or not, the legal knowledge that you have can transform into a valuable piece of knowledge. Still only 37% of law firms use blogs to share information. Nowadays, the world is shifting to the digital era. Marketers are not using the traditional form of marketing. They are leveraging digital marketing platforms to engage and interact with the audience. If you have a law firm, it is time to switch to content marketing to promote your services. Content marketing for law firms can help them attract an audience from different marketing platforms and generate better quality leads. If your law firm is planning to leverage content marketing, this blog can be helpful for your firm. We will dive into the world of content marketing and learn about its types, importance, etc.
What Is Content Marketing?
Content marketing is a form of marketing that involves creating content for different channels. In content marketing, marketers usually create relevant and informational content to engage their target keyword. The primary goal of content marketing is to provide valuable knowledge to the audience. Rather than directly marketing a product or service.
Why Content Marketing For Law Firms is Crucial?
Content marketing strategy for law firms is crucial for various reasons. Content marketing for law firms helps them in a way they can approach their potential clients. Law firms use different types of content marketing strategies to reach their target audience and to engage with them. Here are some reasons why content marketing for law firms is crucial.
The first and foremost reason why content marketing for law firms is crucial is. Because it allows them to build trust and credibility. Lawyers and firms want to gain the trust of their clients. By offering valuable content in the form of infographics, blogs, newsletter and videos. Lawyers and firms can build credibility.
Law firm's lead generation process becomes easier and effective with the help of content marketing. Content Marketing for law firms can help them generate quality leads in the form of newsletter sign-ups, email subscription, etc. It is crucial for law firms to create lead-generating content to attract more clients.
Content is the best strategy for small law firm marketing because it is cost effective. Solo practitioners and small firms are usually looking for marketing ideas that don't require too much capital. Content marketing is much more affordable than traditional forms of marketing.
Content marketing for law firms is crucial because it fosters engagement. With different types of content marketing, lawyers and firms can engage and interact with their clients.
Types Of Content Marketing
1. Email Marketing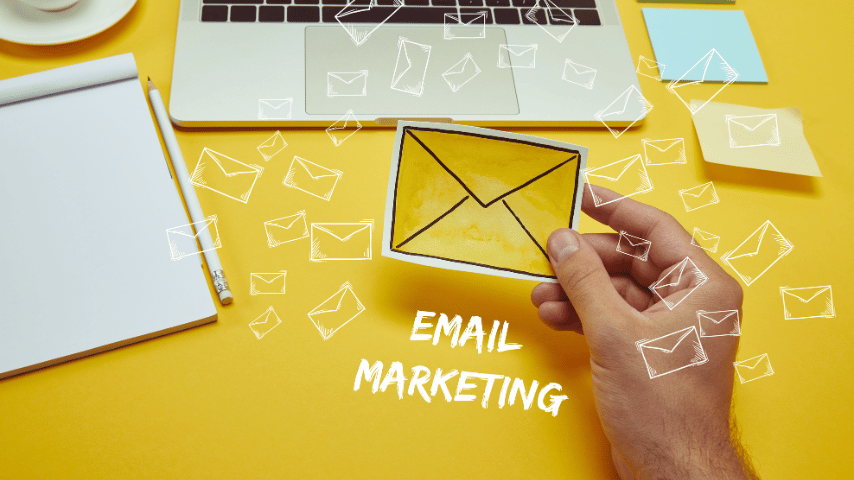 Email marketing is the most popular type of content marketing. A lot of lawyers and firms opt for email marketing campaigns to stay in touch with their clients. They can share useful information, promote their services with the help of an email marketing campaign. According to 81% percent of marketers, they use email newsletters for content marketing. With email, marketing lawyers and firms can build a strong audience base. Email is the most effective channel that lawyers and firms can use for content marketing.
2. Social Media Marketing
With the increasing popularity of different social media platforms. Various law firms are using it for the purpose of legal content marketing. Social media have wider reach and scope, it helps lawyers in engaging with their potential audience. Social media marketing for law firms is basically divided into two different parts: organic and paid marketing.
Organic Marketing: In organic marketing, lawyers use social media posts, stories, video and live features to promote and market their content. Organic social media marketing is usually to educate your audience about your law firm services. Organic social media marketing is free. Lawyers and firms use organic marketing to build their presence on social media and to establish their brand.
Paid Marketing: Paid social media marketing includes running ads on different social media platforms. In this form of marketing, lawyers and firms try to reach their target audience through ads. Paid marketing helps lawyers and firms reach new and wider audiences. It is an effective and quick way of reaching more audiences and promoting your services.
3. Podcast
Recently, podcasts are becoming the popular form of content marketing in the legal industry. Lawyers and firms have their own legal podcast channels where they invite guests. These guests are usually industry experts, fellow lawyers or influences from the industry. Most of the time, they talk about trending topics in the legal arena, their personal experience. Not just that they even discuss the upcoming shifts in the industry etc. Podcasts are also an effective channel for sharing valuable information with potential audiences and building strong relationships.
4. Copywriting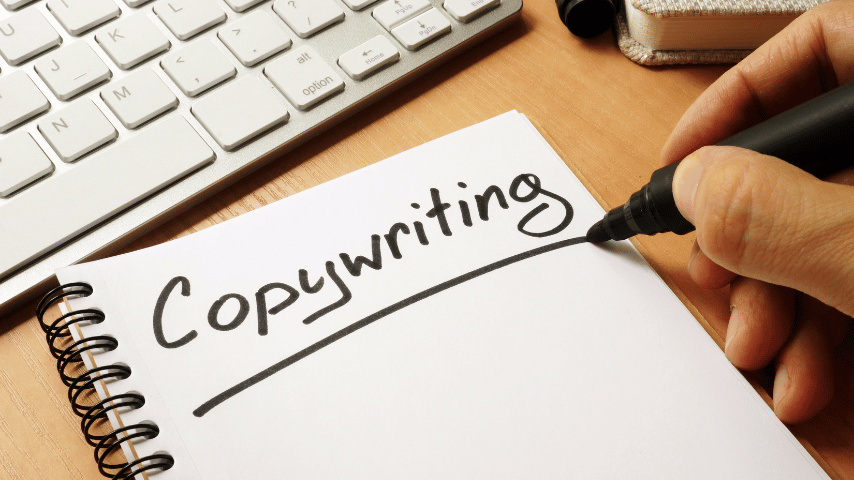 Copywriting is another effective way of law firm marketing. Lawyers and firms can create website blogs, newsletters, landing pages, etc., for content marketing. There are various law firms who prefer writing informational content to update their audience and to offer them some knowledge. This form of marketing is effective and useful. With effective copywriting, lawyers and firms can gain an audience and establish themselves as a leader in the industry.
5. Video Content Marketing
Video is the most popular form of content that users like to consume. It is becoming popular and there are more users who like to learn through visuals. If you are a lawyer, it is a good idea to leverage video form of content to market your service. You can create videos that are information for your clients and audience. Share some tips, talk about industry trends, etc. Try to create fun, informational and engaging videos. It can help you stand out from the crowd.
A Step-By-Step-Guide To Content Marketing For Law Firms
If you are planning to implement content marketing for a law firm. Here is a step-by-step guide that can be useful and effective.
Step 1: Define Your Target Audience
For content marketing for law firms, the very first step is to define your audience. It is important to understand who your target audience is, what they are looking for. Research and understand your target audience. Understand what their pain points are, what service they are looking for or what content they want to consume, etc. Understanding your target audience will help you in creating an effective content marketing strategy.
Step 2: Set Concise Goals
Without setting goals for your law firm, you won't be able to implement your content marketing strategy. Make sure you have a clear goal. Analyze what your goals are, what you want to achieve with your content marketing strategy. Do you want to generate leads, or are you looking to increase your website traffic, what it is? What is your ultimate goal? Once you know your goal, you can move on to the next step.
Step 3: Develop a Content Plan
In this step, you need to create a content plan for your law firm. You can create a content draft outlining your content marketing channel, your main topics, format, publishing schedule, etc. Having all these things in place, you will be able to create an effective plan. You can create types of content, mix informative content with promotional content, etc. Provide some value to your audience through your content.
Step 4: Optimize for Search Engines (SEO)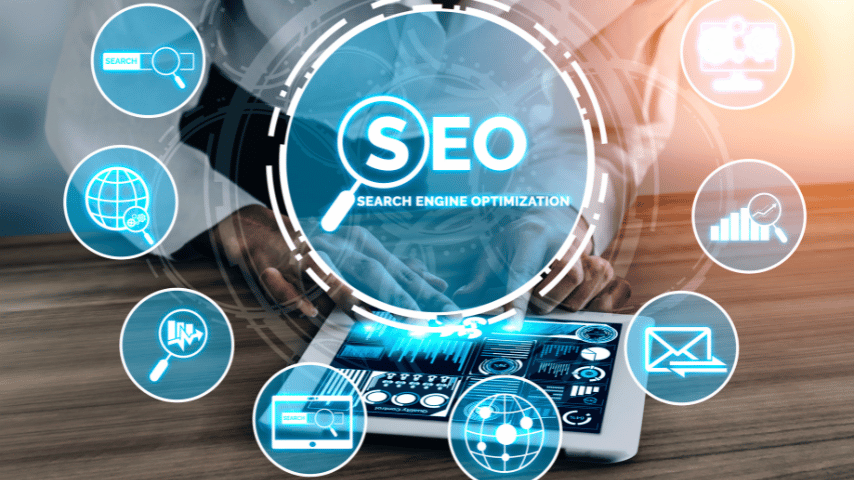 SEO for law firm is a crucial part of legal content marketing. Make sure to add relevant keywords to your content to improve your visibility and search engine rankings. If you optimize your content according to SEO guidelines, your organic visibility will increase. This will help you reach your target audience organically.
Step 5: Leverage Different Content Channels
There are various types of content marketing channels available in the industry. From websites, email to social media platforms. Law firms can opt for different channels that can be helpful to them. If your audience is most active on social media, try to build content around that. If you feel your audience is most active in emails, try to send more newsletter and emails. You don't have to restrict to one channel, try to mix and match different content channels.
Step 6: Measure and Analyze
The last step of this guide is to measure your performance and analyze all the different parameters. See how your content is performing on different platforms. Gain insights about your audience and see what they are linking the most. Analytics and insights can help firms in understanding where they are lacking, what they can improve, and so on.
The Bottom Line

Long story short, it is necessary for your law firm to have an effective content marketing strategy. Not only an effective marketing strategy helps law firms in reaching larger audiences and building audiences, but nurturing leads too. Above in the blog, we have mentioned all the different channels of marketing that you can leverage for content marketing. If you follow the above mentioned guide for content marketing for law firms. You can effectively market your firm and build a strong brand image.