Unlock Your Legal Edge: With CaseFox's Legal
Podcast
Explore the dynamic world of legal practice, from cutting-edge tech to courtroom triumphs. Get insider tips and tricks to supercharge your legal career
Terms and conditions apply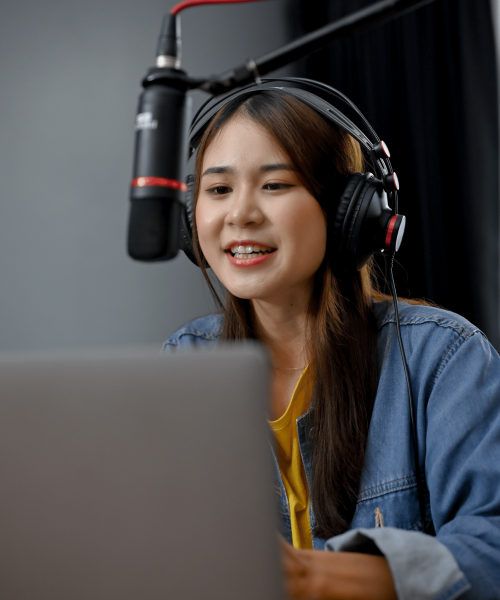 Amplify Your Voice: Host a Game-Changing Podcast with CaseFox
Start podcasting with CaseFox and become a trusted voice in the legal sphere. Whether you're a seasoned legal professional or just starting your legal journey, our podcast has something for everyone.
Connect, Collaborate, and Conquer
With our comprehensive platform, you'll have the tools, support, social promotion and global reach to 10000+ lawyers and law firms to captivate your audience, share your expertise, and make a lasting impact in the legal community.
Supercharge Your Legal Practice with CaseFox Now!
Et magnis arcu elit elit ipsum. Eget in libero faucibus amet. Arcu, aliquam facilisi consequat proin velit sollicitudin non.
Legal Consultant in the Qudah Law Firm's High-Tech team. Anas provides tech firms of all sizes and fields, FinTech, RegTech, WealthTech, InsurTech and other related clients with cost-effective and result-oriented counsel in order to optimally position them for long-term growth and to ensure that day-to-day operations are in line with the admissible tactics of strategic management of Tech firms. Anas was assigned to the national committee for preparing a National Code of Artificial Intelligence Ethics by the Minister of the Digital Economy and Entrepreneurship, which is a committee concerned with codifying the principles and values to be followed in designing, training and operating artificial intelligence systems. Anas is an alumnus of Reading University (LLM), 2020 UK, and obtained the First Class Honours. During his studies, Anas presented numerous academic research on some of the contemporary issues in legal aspects of some applications under the EU and the UK policies, including the liability for detriments ensued from algorithmic malfunctions, the role of artificial intelligence in achieving clarity on market data and legislation in investment decision-making, the effectiveness of robotic judge as practical solution to the crisis of the legitimacy of international investment arbitration, as well as the difference between cybersecurity and cybercrime.