Are you still stuck with traditional forms of marketing? Or do you think social media marketing for law firms is ineffective? Well, if you are a lawyer, thinking social media marketing or Instagram marketing is not worth it. You are losing clients to your competitors. You are using Instagram or other social media platforms in their law firm marketing strategy. 67% of marketers plan to include Instagram in their marketing plan, because it is the 4th most used social media platform. With 2.35 billion monthly active Instagram users, it is the perfect platform that lawyers can leverage for marketing.
Whether you are already using Instagram for marketing or you are planning to use it in the future. We are sharing some useful information for Instagram marketing for law firms. If that is something you think can be helpful for your law firm, stick with us till the end.
Can Lawyers Use Instagram For Marketing?
Yes, lawyers and firms can use Instagram and other such social media platforms for marketing. It is not the first social media platform that lawyers might be using for legal marketing. Usually, lawyers opt for Facebook and LinkedIn for marketing purposes. Instagram for law firms can be a very beneficial tool, but they will have to follow some legal compliance. Make sure you are not going against legal guidelines while marketing on the platform.
Benefits Of Instagram Marketing For Lawyers
Instagram for lawyers offers various benefits. Lawyers can leverage these benefits organically without paying anything to the platform. If you are keen to know what are the benefits that you can experience with Instagram lawyers marketing. We are mentioning some of them below:
1. Help In Attracting New Clients
Instagram for lawyers and firms helps them attract new clients. Instagram is a platform that has numerous uses. This opens a sea of opportunities for lawyers and firms to attract new clients. Lawyers can reach out to their clients directly through Instagram. Or they can also draw new clients by posting informative consistently and being active on the platform. For example, you can answer the most common questions that clients ask. Or you can share some insights and information that can be useful for clients. In this way, you can effectively build a strong client base from Instagram.
2. Brand Building
Instagram for lawyers also offers them an opportunity to build their brand presence and establish them as leaders. Instagram allows lawyers to post different types of content, such as stories, posts, reels, videos, etc. Lawyers can use their brand logo or keep the same color theme throughout their account. This is usually for the purpose of building a strong brand image.
3. Advertising
Not just organic posting, Instagram also offers paid advertising features. Instagram for lawyers can be an effective advertising platform. Because almost 50% of individuals show interest in your brand or business if they see your ads on the platform. If your law firm marketing budget allows you to spend money on Instagram advertising, make sure to do. You can target your audience according to their demographics, interest, profession and more. So you are more likely to reach your target audience with Instagram.
4. Direct Engagement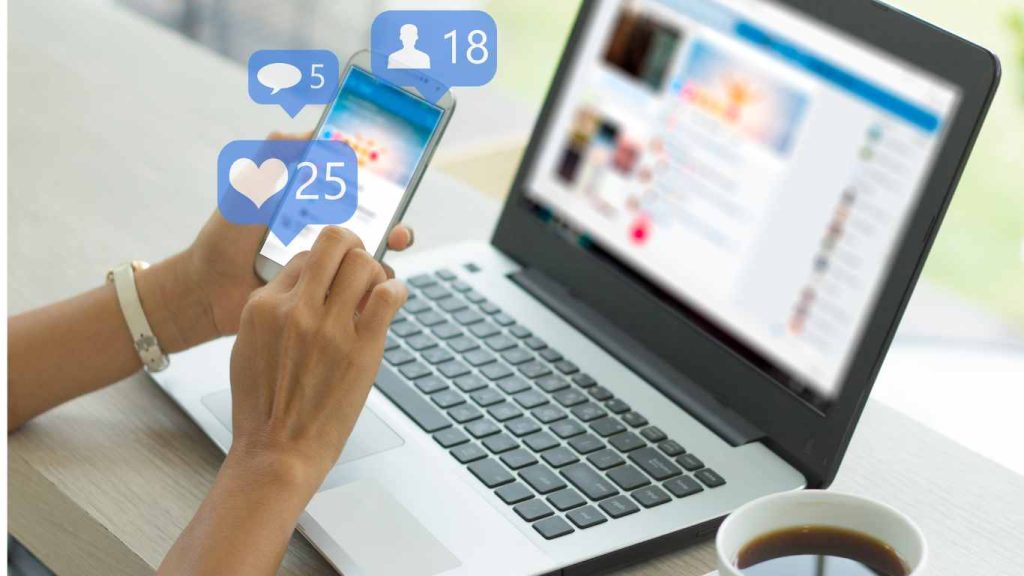 One of the major benefits of Instagram is that it allows lawyers and firms to engage directly with their clients. Instagram for lawyers offers the perfect opportunity to directly connect with clients. Lawyers can answer firms queries, they can share their advice with the clients. Not just that with direct engagement and communication, lawyers can also generate quality leads for their firm.
5. Humanization of Your Firm
Instagram marketing for law firms can help them humanize their firm. Many times, clients don't know the real faces of the firm. But by sharing behind the scenes and other glimpses of the firm. You can showcase the real faces of the firm. This helps build the sense of trust and credibility. There are various firms who share glimpses of their daily working. This helps in forming a strong community on the platform.
How To Start Instagram Marketing For Law Firms ?
The first step to start Instagram marketing is the creation of the account. If you have an account on Instagram well and good, if not, create an account.
Next, you need to optimize your profile. Add the relevant profile picture. Create engaging and interactive bio. Add your contact number in your bio. You can also use relevant keywords and mention the services that you offer.
Instagram for lawyers can only be effective if they post content consistently. Now is the time to brainstorm some content ideas that can be useful for the firm.
Try to use all the different forms of content options, create informative videos, and share regular stories. Go live on certain occasions and connect directly with your audience. Make sure you are creating content for your audience that is useful and adds some value to their life.
If you want to be successful on Instagram, consistency is the key here. So make sure to post some piece of content on Instagram daily. It can either be a video, post, reel or story.
If you want to reach a wider audience, make sure to add a hashtag to your post. Instagram for lawyers is a platform that allows lawyers to reach an audience beyond their geographical boundaries. They can do this just by adding a hashtag to your content. Use relevant hashtags in all your posts and stories. You can also create your brand hashtag on Instagram.
Make sure to engage with your audience as much as possible. It will help you in building strong relationships with your audience. Try to reply to all the comments on your posts and videos. Answer questions in your DMs. Take any chance that you get to engage with your audience.
Finally, track your performance. Instagram offers insights and analytics. These insights will help lawyers in gaming the overview of their marketing efforts.
The Bottom Line
Instagram for lawyers is a dynamic platform that provides them with various opportunities. Lawyers can connect with their clients, they can run paid ads, share some valuable insight regarding the legal industry etc. Above in the blog we have shared some of the benefits. That you can get by adding Instagram to your marketing strategy. Don't shy away from using social media platforms to promote and market your business. The users on social media platforms are increasing every day. So it is the right time to take advantage of it.
Frequently Asked Questions
Yes, you can share legal tips and other such information on Instagram. But make sure to add the disclaimer that it is just for informational purposes and can't replace personalized legal advice.
This is the question that most law firms may have. Well, there is no specific answer. Try to be as consistent as possible on Instagram. If possible, post something daily. It will help in keeping your audience engaged.
Yes, if your law firm has a budget, you should use Instagram Ads. These ads can help you reach your target market. You can directly advertise to your potential clients with the help of an Instagram ads feature.