Lawyer advertising is the topic of ethical concern for lawyers. Legal professionals may feel stuck with advertising. Legal industry is still experimenting with advertising. Some law firms may opt for social media advertising, while others may generate leads by law firm websites. According to reports, 70% of law firms say that social media is a part of their marketing and advertising strategy. So if you are a law firm or legal professional planning to advertise their legal services. It is the right time to take command over your law firm advertising. But in compliance with all ethical rules.
Are Lawyers Allowed To Advertise?
Yes, lawyers are allowed to advertise their legal service. But they are required to abide by certain rules and regulations. Legal professionals have some ethical rules that they must follow if they plan to advertise their legal services. Lawyers can use different channels to advertise their services. One crucial thing that lawyers need to keep in mind while advertising is that they can over-promise. Not just that they can't make misleading statements too.
Lawyer Advertising Ethics That You Need To Know
If you are a lawyer or firm who wants to advertise legal services. It is important to follow these advertising ethics that we are mentioning:
1. Avoid Unjustified Expectations
Lawyers and firms should not create any unjustified expectation for their clients while advertising. They should follow lawyer advertising ethics and avoid making promises that they can't fulfill. Promising your clients' specific results and guaranteeing specific results can be misleading and it will raise ethical concerns. Even if you have expertise in the legal profession. You can't claim that you are best and you can help clients get desired outcomes. According to ABA model rules, lawyers should restrict themselves from showcasing them as experts or make fake promises.
2. Don't Make False Or Misleading Statements
Avoid making misleading and false statements. It is among the crucial lawyer advertising ethics rules. Don't portray your law firms as the best and avoid making statements that are not true. It can have serious consequences and your law firm can get banned. While you may feel that your law firm is the best or that you offer the best service in the city. The statement can be misleading because it cannot be quantified. During legal advertising, be true to your profession and clients. Don't portray the wrong image of your firm.
3. Confidentiality and Client Consent
For lawyer advertisements if they want to use the name of a specific client, business, etc. It is necessary to take consent of the concerned party. You can't just use someone else's name or business for advertising without asking for their consent. If you reveal any confidential information about the client without their consent, they can take action against their firm. It will also impact the attorney client relationship. So make sure if you are using the name or testimony of any client, you are doing that with consent.
4. Know What Information Can And Can't Be Included In Advertisements
While attorney advertisements, you can just showcase all the information. It is important to know what you can and what you can't include in your advertisement. You can't just go all out and mention all the confidential details of a firm for the sake of advertising. You can cross check with your local legal advertising rules and see what you can use. For instance, you can add information like your bar association membership, hourly rates, firm contact, lawyer's basic information, etc.
But what you can't display in your law firm advertising is fictitious details or faux documents. Not just that you can even use the name of your client or their testimony without permission.
5. Respect For The Profession
While advertising, keep in mind that you are representing a legal profession. So create advertisements with the utmost dignity and respect for your profession. Don't just brag or say something that can hurt the sentiments of other legal professionals, and that can be disrespectful. Sensationalized lawyers' advertising content can undermine public confidence in the legal profession. They may not respect it. So it is really important to know what you are advertising to your audience.
6. Solicitation
When we talk about the solicitation in terms of lawyer advertising, it means direct contact with the potential clients. This interaction is usually initiated from the lawyer's side or by their representatives. The main aim of lawyers' solicitation is to seek new clients and businesses. Although there are various industries that opt for solicitation advertising but for the legal industry, it has raised some ethical concerns. As solicitation in the legal industry can lead to potential abuse or exploitation of vulnerable individuals during challenging times. So even if lawyers decide to opt for solicitation for lawyers advertising, they will have to follow certain ethical rules.
7. Professional Review
In certain cases, lawyers may have to get their advertisement reviewed by the state bar association or other legal bodies. Lawyers can't just advertise anything they want, they have some social duties and ethics that they need to follow. If the bar association or governing legal body approves an advertisement, you can simply advertise it.
Different Types Of Lawyer Advertising Methods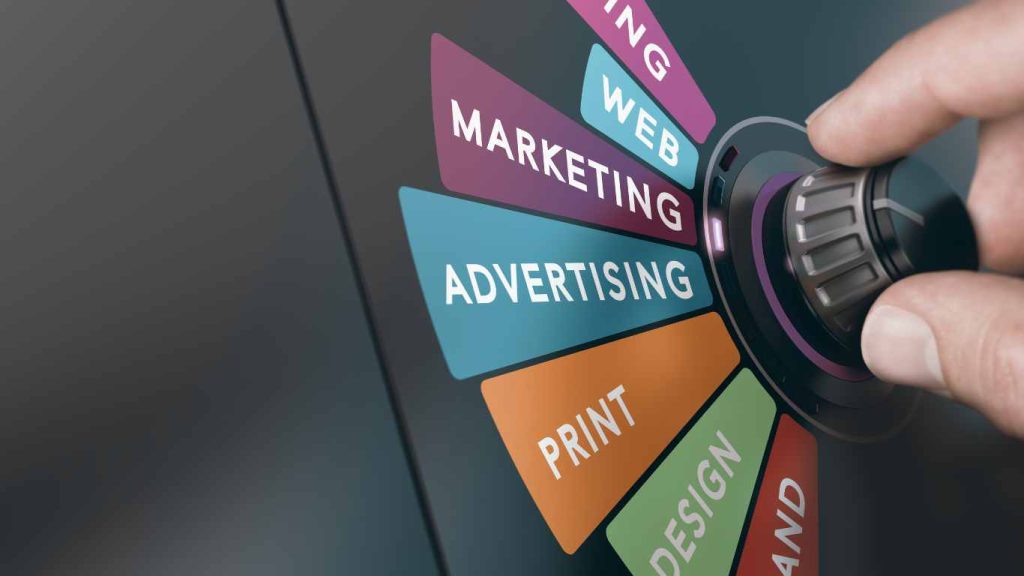 For lawyer advertising, there are different methods available. You can use any method of advertising that is suitable for your law firm. We are mentioning some of the common advertising channels below:
Online Advertising: Online advertising can include channels like social media platforms, websites, paid advertising on Google and other different platforms. Online advertising is cost effective and helps lawyers reach a wider audience. They can also use SEO to target clients in the area they are operating.
Print Advertising: Print advertising is the traditional form of advertising that various lawyers and firms opt for. Print advertising can help lawyers and firms reach a larger section of the audience that likes to read. This type of advertising is for a specific audience, so they might end up reaching the target audience.
Direct Mail: Direct mailing is also an effective way of lawyers' advertising. If you are a lawyer or firm, you can directly mail your clients about your legal services. But make sure you are following the ethical guidelines.
Television Advertising: Television advertising is also an effective way of reaching your target audience. Lawyers can advertise their legal services or firm on television by following jurisdiction's rules. It can not just help in reaching a mass audience, but also build brand awareness.
The Bottom Line

Legal industry is constantly changing and the way lawyers advertise and market legal services is also changing with it. There are various law firms and lawyers who choose a variety of advertising channels to market their services. But the only thing that lawyers and firms have to keep in mind is following legal ethics. No organization or association is restricting lawyers from advertising, but they are asking them to follow certain rules. These rules will maintain the dignity of the legal profession among the audience.

If you are planning to advertise your law firm or legal services, ‌do that. But make sure to follow lawyers' advertising ethics that we have mentioned above in the blog.