Set yearly targets for each employee individually with employee performance management software
With employee performance management software you can set a yearly target individually for each staff member. Set hours to be worked and amount to be charged in a year. Setting such targets will motivate your employees to work towards a goal rather than working aimlessly.
Track and compare targeted employee performance to employee performance reports
You can track your employee performances using our employee performance management software. Track the cases worked on, billed hours & the amount earned, and compare it with the set targets to understand the firm's productivity.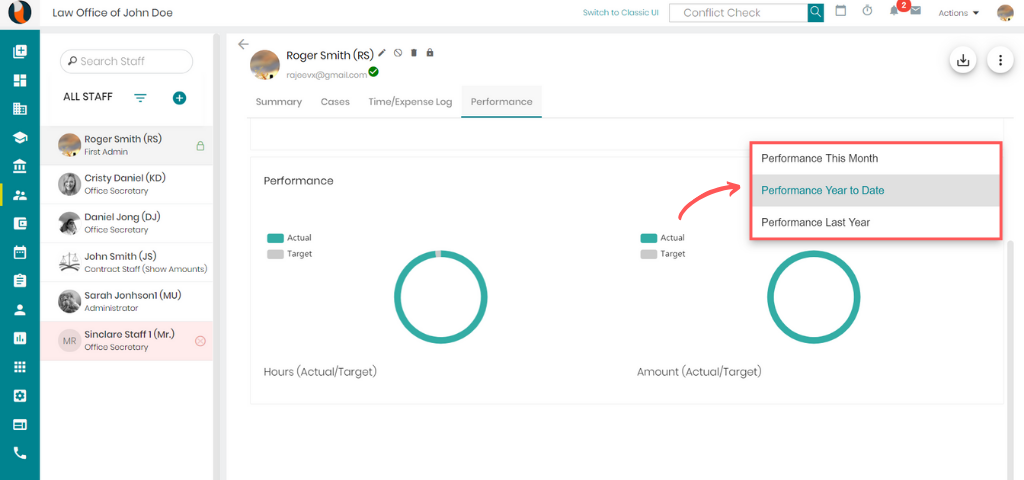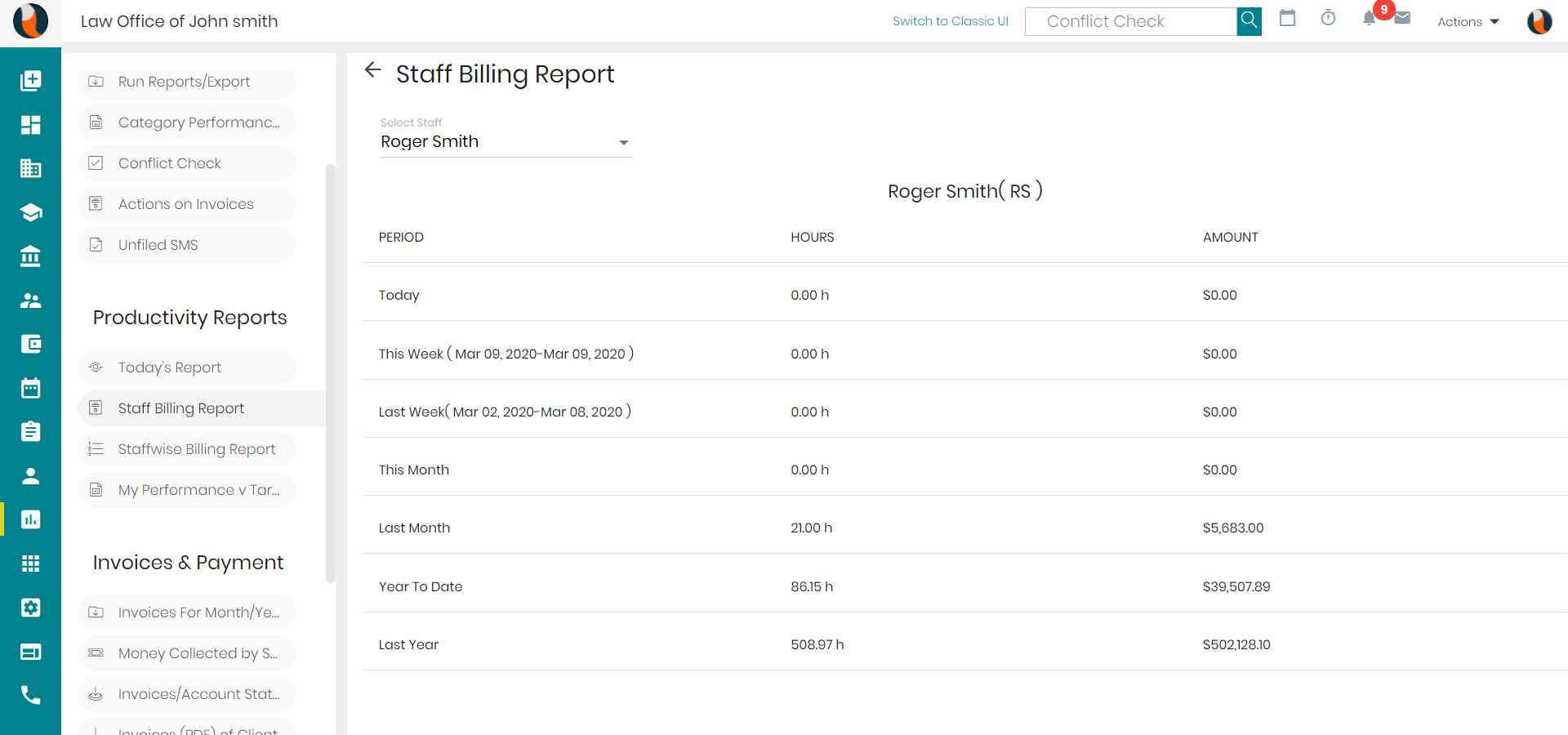 Staff members can also track their own performances individually
Each staff member can Login to their own accounts and track their own performances using their personalized dashboards. They can track their performances for the month, year to date, and last year on our performance management software.
Generate total staff and staff wise reports
With employee performance review software you can easily generate year to date, per month, per week, or per day staff billing reports in total or individual Employee Performance Management Software. This data can be useful if your staff members are paid a percentage of what they bill to clients.
Top client services for the best client experience
With the premium features in all the plans offering top-notch client services when it comes to data migration and security, CaseFox makes your everyday practice easy.
Easy-to-use
The Legal billing solution is very user-friendly as it requires the least of inputs.
Best support
Get help from our exceptional customer support team via email or phone. We are here for you.
Data security
Protect your client's information and firm's data with industry-leading security methods and protocols.
Free Data Migration
Easily transfer all your data from your existing software to CaseFox.
Frequently Asked Questions
What is legal performance reports management software?
Legal performance reports management software is a software that impart revenue goals, helps in setting hours and also helps in tracking the employees' performance in a statistical manner.
How will this software benefit my firm productivity?
Performance reports software helps in setting targets for each staff. One can set number of hours to be worked which will decide the amount to be charged in a particular year.
Sign up for a free account today!
Employee performance management software lets you evaluate your firm's productivity